09 сентября 2004 года
9-10 сентября 2004: 3rd Annual International Outsourcing Conference
<!- version 1.0 ->
3rd Annual International Outsourcing Conference
Sept. 9-10, 2004, American Airlines Conference Center, Dallas, TX, USA
Learn what function to outsource, where and how
Outsourcing of back office, IT, Customer support, Cataloging and content management, Hollywood film production, Financial services/Income tax returns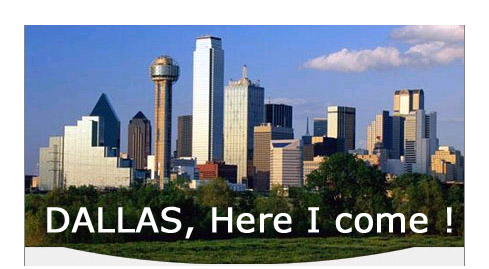 Special Offer: First 5 client company managers receive free admission to Executive/CIO Roundtable on Sep. 9, 2004 from 10-12 noon, followed by luncheon. To qualify, send email to Email: admin@outsourceglobal.org . Offer ends July 15, 2004.
Benefits of attending the conference:
Learn the state of the art in global outsourcing, as well as what is hot and what is not
Distinguish yourself with a certificate in global outsourcing management/1.5 CPE credits
Network with clients, visit vendor booths, attend CIO roundtable
Get free consulting from center resources on how to go about making an outsourcing decision
Cost of the conference is less than 1/3rd of similar conferences
Keynote Speaker:
Mr. Vivek Wadhwa, CEO of Relativity Technologies, Inc., Raleigh, North Carolina. Mr. Wadhwa will be speaking on outsourcing of Hollywood film production to Bollywood. He is the Executive Producer of the movie My Bollywood Bride, which is scheduled for release in Dec., 2004. He writes periodically for Business Week Online. For the most recent article, click here.
Dr. Jim Wetherbe is Stevenson Chair of Information Technology at Texas Tech University as well as Professor of MIS at the University of Minnesota. He is internationally known as a dynamic and entertaining speaker, author, and leading authority on the use of computers and information systems to improve organizational performance and competitiveness. He is particularly appreciated for his ability to explain complex technology in straightforward, practical terms that can be strategically applied by both executives and general management. He is the author of 18 highly regarded books.
Conference Chairpersons:
Professor S. Palvia, Co-chair, Long Island University
Pankaj Palvia, Co-chair, Managing Director of Center for Global Outsourcing
Professor M. Raisinghani, Local chair, University of Dallas .
Center for Global Outsourcing
P.O. Box 681503, Marietta, GA 30068, U.S.A.
Phone: 770-649-6718; Fax: 770-649-6719
Email: admin@outsourceglobal.org
Website: www.outsourceglobal.org
---
Страница сайта http://www.silicontaiga.ru
Оригинал находится по адресу http://www.silicontaiga.ru/home.asp?artId=2606